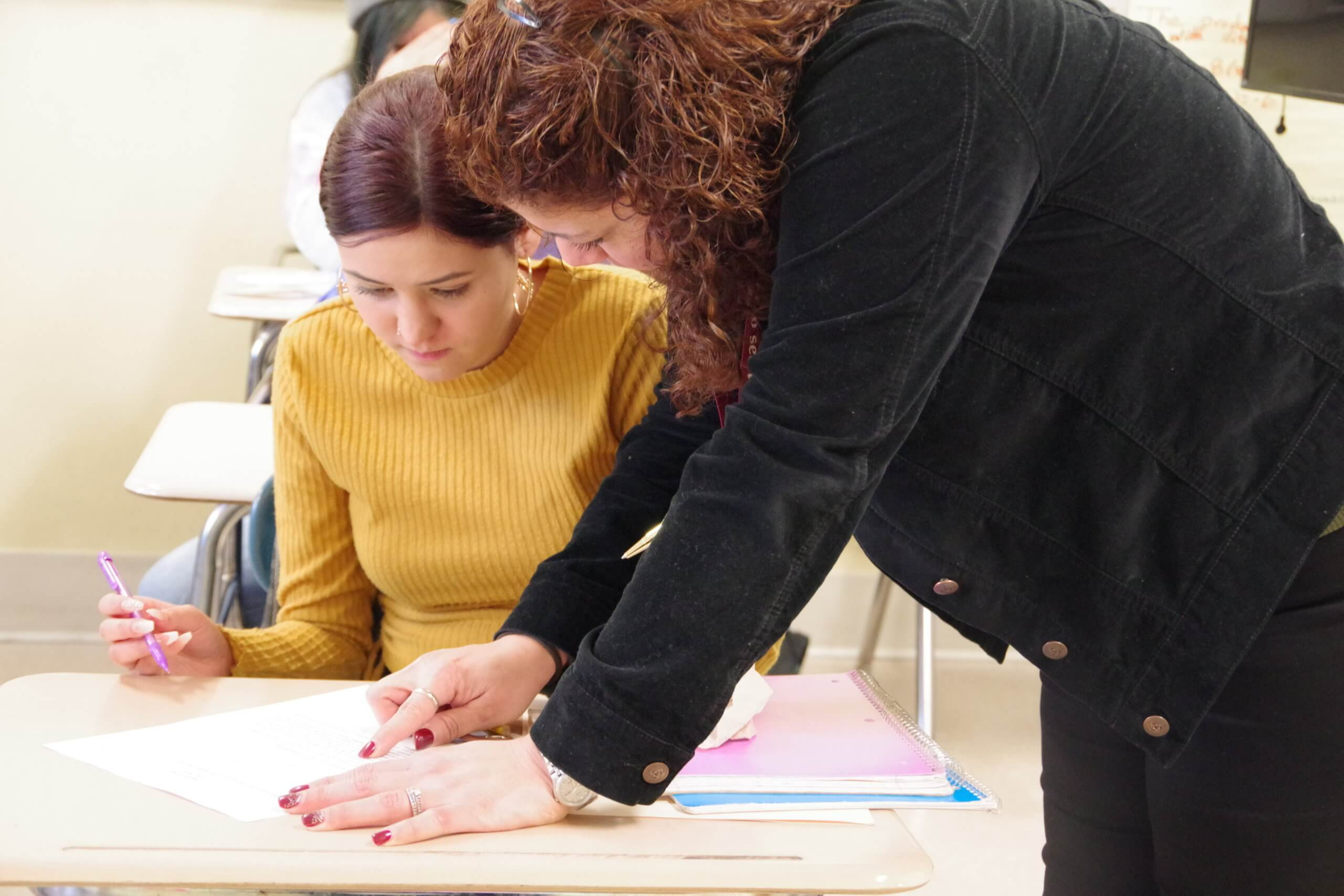 At Holyoke High School, North Campus, students who are new to English and recently entered the mainland U.S. school system may join the Newcomer Program at Holyoke High School.
In this small, specially designed program, new English Learners receive extended instruction in English language development and have the opportunity to continue to progress in core academic subjects in Spanish. Newcomer students' cultural and linguistic backgrounds are valued while specialized instruction accelerates learning and keeps students on track for graduation.
The Newcomer Program is, by design, a short-term support for students new to the English language. After one year, most Newcomers will choose a theme-based academy and, with English as a Second Language (ESL) instruction and support as needed, pursue a personalized learning path toward college, career or both.