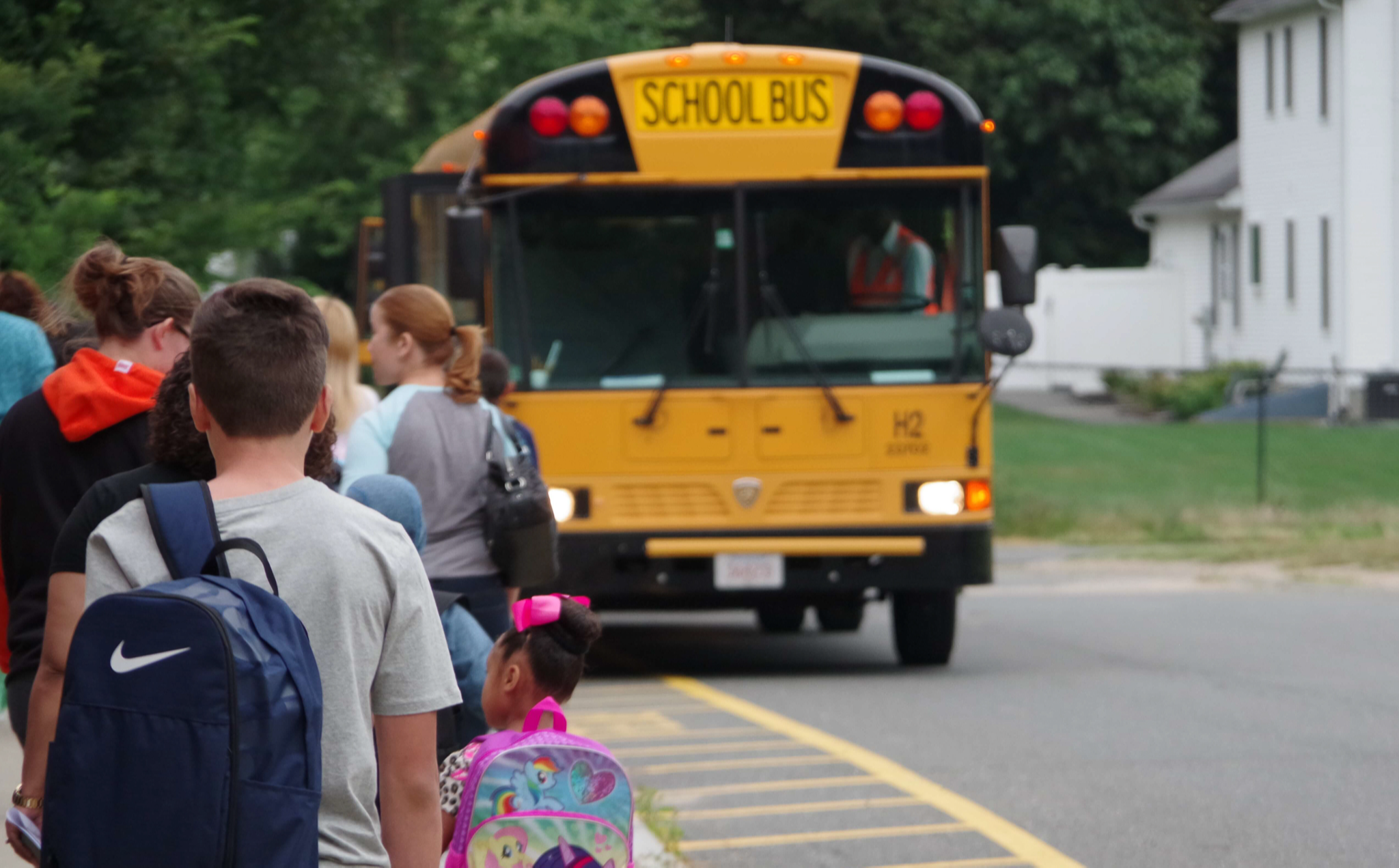 Transportation Eligibility Criteria
Students are eligible for transportation if they live further than the following distance from their home to their assigned school:
PreK: Not eligible

K-5th: 1 mile or greater

6th-8th: 1.5 miles or greater

9-12th: 2 miles or greater
– Students with an IEP that includes transportation services are eligible for transportation regardless of whether they meet the distance criteria or if they are attending a school outside of their zone.
– In order to ensure safe walking routes, we may also provide transportation to students who live closer than the distances listed above due to designated hazard zones assigned by the Holyoke Police Department due to no sidewalk or some other factor. We also provide crossing guards at some places to ensure safe crossing of busy streets.
– If a family has put in an appeal to attend a school other than their home or assigned school, the child is not eligible for transportation.
The link to our 2022-2023 bus routes is posted on the left-hand side of this page. Please email the Transportation Department if you have questions or need clarification on your child's stop or times. Please note that exact drop-off and pick-up times will evolve throughout the school year. We try, whenever possible, to minimize disruptions to the current schedule. However, students continue to enroll throughout the year. We also need to examine the bus routes to ensure that 1) we have the right number of students on each bus, 2) students are not on the bus too long, 3) the timing between bus stops is accurate, and 4) we share buses across schools with different start times, so that we spend our limited resources as efficiently as possible. We greatly appreciate your understanding and partnership.
Students receiving transportation services through their IEP should be available 10 minutes before and after the projected times. Families with questions can contact the Transportation Department, their child's school, or the district's Student Services and Special Education office at 413-534-2000, option 2.
Students should arrive at the bus stop at least ten minutes prior to the time listed and may wait up to 10 minutes after the time listed. Bus arrival times may change due to traffic and weather conditions.

Students in Pre-k through 1st grade must be met by a parent or authorized adult. Bus drivers will not drop off Pre-K, Kindergarten and 1st-grade students without an authorized adult present. Authorized adults should be able to present a picture I.D.
If an adult is not present at the bus stop, the student will be brought to the Enrollment Services office located at, 57 Suffolk Street, 1st floor. Call (413) 534-2000, option 1 to reach enrollment or transportation staff. Families notified that their children are waiting for them in the Enrollment Services office should pick them up within 30 minutes.
Families with questions regarding their bus stop can contact their child's school or email the Transportation Department. Families who have a student with an IEP can also call the district's Student Services and Special Education office at 413-534-2000, press 2. To contact the bus company directly, Durham School Services, call 413-315-4119.